Practical training at the company "KUBICEK VHS, sro"
From the 9th of December to the 11th of December specialists of the scientific and engineering center "Potential-4" passed practical training of the 1st step at the factory of KUBÍČEK VHS, s.r.o.", Czech Republic. The Company "KUBÍČEK VHS, s.r.o." specializes on production of so-called blowers of Roots type (Roots compressors ) and units for the blowers used in very wide range of branches, beginning with water supply (for example, air supply for stations on cleaning natural and sewage) and finishing agriculture (vacuum pumps for milking lines), food and building industry, and also some other branches.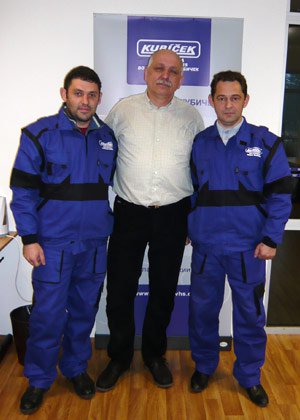 The advantage of blowers companies KUBÍČEK VHS is a compact design, characterized exceptional strength, reliability, low maintenance requirements and at the same time a very long service life. The Company is the largest Czech producer and supplier of special blowers and equipment for the extraction and transport of explosive gases.
Additionally to technologically perfect production, sales and very flexible service, the KUBÍČEK VHS company has also own office for developments in order to propose such constructive solutions which will meet all individual requirements of the customer.
The training program includes:
rules for the sale of products of the company «KUBÍČEK VHS, sro»,

equipment selection and formation of commercial offers,

practical skills in carrying out repair work,

methods of construction, installation and start-up operation,

methods of maintenance engineering,

rules for servicing,

teaching methodology of the staff.
Specialist of SEC "Potential-4" LLC have the right to represent the interests of the company and engage in activities within the framework of the courses of study.
---