News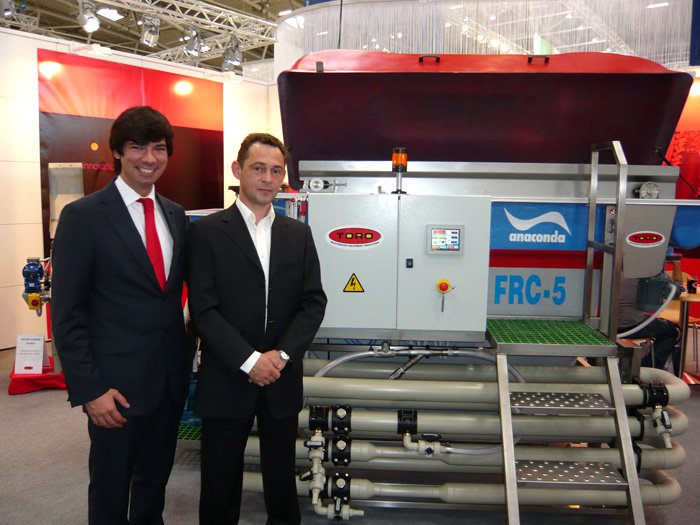 To realize all scale and authoritativeness of the grandiose IFAT ENTSORGA-2012 exhibition which specializes on the innovative nature protection equipment and perspective technologies on environment protection, it is worth seeing all the eyes.
It is impossible to express in words as strikes the exhibition center MESSE MUNCHEN with a total area of 215000 square meters where by efforts of organizers there are united 2939 participants from 54 countries of the world. In 2012 was the record number of visitors - about 125000 experts from 180 countries.
The exhibition included such profile sections, as:
water and sewage,

municipal services of cleaning and service,

laboratory technologies, measurements and testings,

technologies of purification of air,

disinfection,

services and scientific researches.
For our company as for the regular visitor of IFAT Entsorga, the greatest interest were the latest scientific development in the field of sewage treatment, communication and exchange of experience with our international partners, such as AMCON Inc (Japan), TORO EQUIMENT (Spain), Kubicek VHS (Czech Republic), RWB Afvalwater (Netherlands), Faggiolatti Pumps (Italy), and also search and adjustment of new perspective communications with potential suppliers.
I want to note with confidence that during the period from May 5 to May 11, 2012 the exhibition center MESSE MUNCHEN and the International exhibition IFAT Entsorga that was perfectly organized, became the important intersection of the international business relations and a place of concentration of all world experience on environment protection.