Screw dewatering filter - press
Comparing with the other devices (belt filter press , centrifugal machine), Techange screw dewatering filter – press has many advantages such as energy-saving, capable of working 24/7, fully automation ,lower polymer consumption , achieve a dry matter content of 15%-70%, minimal flush water consumption, minimal maintenance & operation cost , minimal noise, etc. Suitable for any type of sludge, for example, sludge from municipal, beverage, slaughter breeding, printing and dyeing, chemical, oil, paper making, pharmaceutical etc.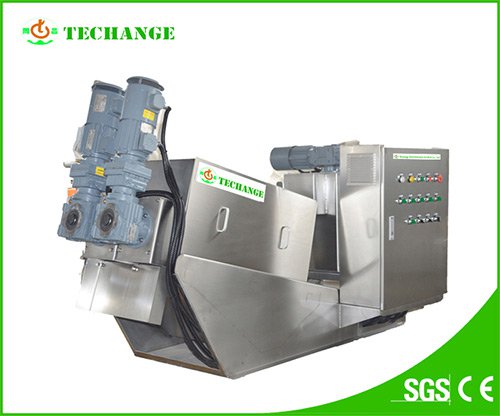 Working Principle:
Sludge will be transported to the dewatering department after being thickened in the thickening department. In the advancing process, great pressure has been produced because of the gradually decreasing filter spacing and screw distance, and the back platen clogging. Then the volume decreases continuously , and the purpose of fully dewatering will be achieved.

Benefits of Screw dewatering filter - press:
Low energy consumption

Simple installation and operation

0.5-2%sludge at inlet,15-20%sludge at outlet

Low noise and vibration levels

Wide use applications

Automated mode

Affordable spare parts

Low transport weight

Low polymer consumption

Capable for working 24 hours
Process flow diagram: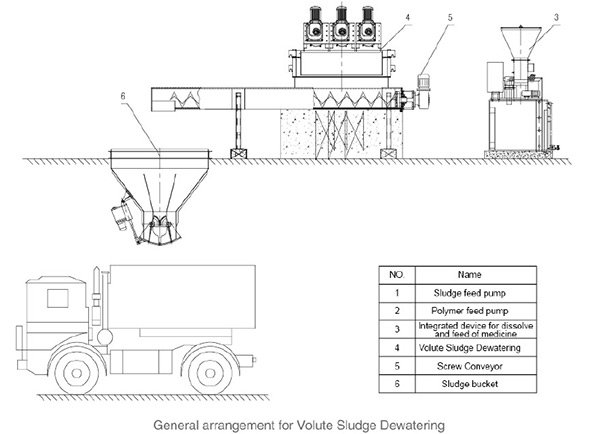 Technical specification: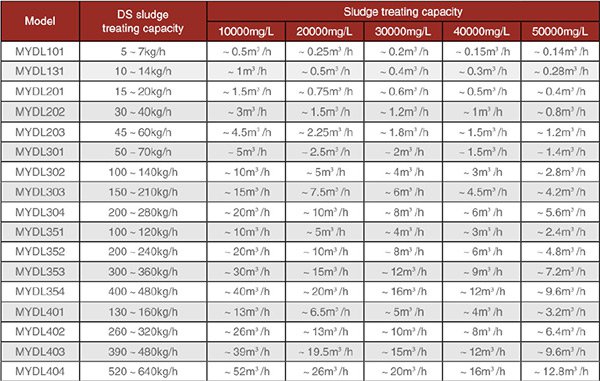 Pre-thickening screw sludge dehydrator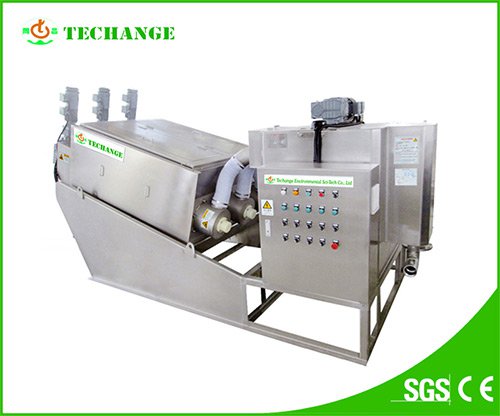 The equipment is widely used for lower consistency sewage wastewater and is composed of thickening part& dehydration part, The consistency range can be from 2500mg/L to 20000mg/L, thus the investment can be reduced a lot. It's a professional integrated thickening & dewatering sludge dehydrator.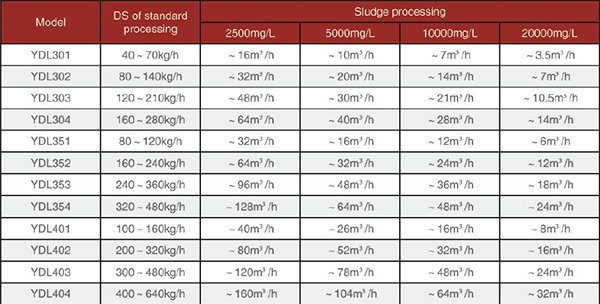 Screw sludge thickener
The sludge can be condensed rapidly and continuously in the secondary sedimentation tank, meanwhile, after condensed and separated, the sludge concentration can be adjusted between 90% and 96% stably. it's a special thickener equipment.
Application:
It is the pre-treat device of sludge deep dewatering ,also as the auxiliary equipment of ultra high pressure elastic presser, membrane filter presser.
Instead of condensed tank, work as the pre-treat device of the sludge dewatering system.
Sludge dewatering in the municipal & industrial wastewater treatment system.
Solid and liquid separation in the municipal & industrial wastewater treatment system.
Other wastewater treatment applications in the municipal & industrial wastewater treatment system.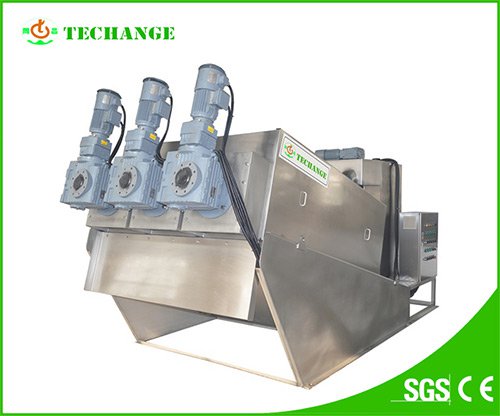 Parameter table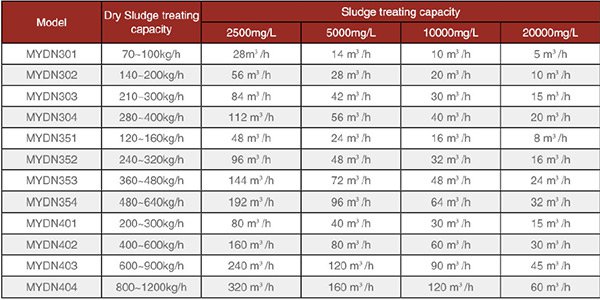 Mobile sludge dewatering unit
Mobile sludge dewatering unit is developed by Techange, which is a movable vehicle type sludge dewatering complete system, the unit is easy to move, it can be of service for different sewage treatment factory in different places. The unit is mainly composed of volute screw dehydrator, integrated polymer dosing system, polymer feed pump, sludge pump and transportation truck.
Technical Feature:
It can be of service for small scale sewage treatment factories.

Completed enclosure, little odor

Low noise, low power consumption, compact design

Less wearing parts, easy to operate & maintain

Fully-automatic control ,continuous operation, easy to operate & maintain

Easy movement, convenient