Model Rotary drum filter
ZL model rotary drum filter is suitable for both small and medium operations with pumped influent. It's also applied for pretreatment of municipal and other wastewater.
Civil construction(channel) is unnecessary compared with FHG,XQ,ZG model bar screen, thus the investment can be reduced a lot .the grid gaps range from 0.25mm to 2.5mm,according to customer's request.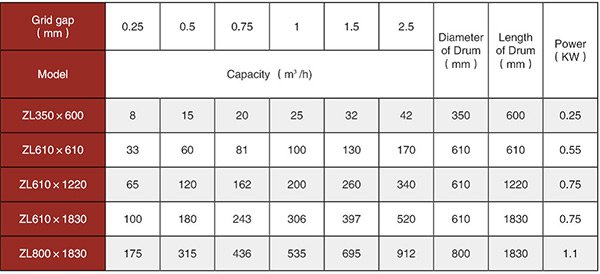 ZG Model Rotary drum screen
ZG model rotary drum screen is widely applied for sewage treatment such as municipal, industrial, food & beverage, paper-making sewage etc. This unit can remove and block the solids & dirties such as suspended solids, fibers etc in a small dia. It is mainly used as finer screen with smaller screen gap (grid gap).


XQ Fine screen – (Circulation Toothed Harrow Mud Cleaner)
After bulky screenings have been separated in the coarse screening stage, fine contaminants such as hair, fibres , sanitary articles or paper still remain in the wastewater. The narrow gap widths of fine screening rakes and sieves are excellently suited for the removal of such substances and the safeguarding of subsequent treatment phases.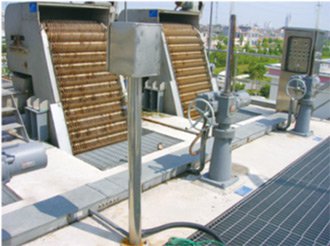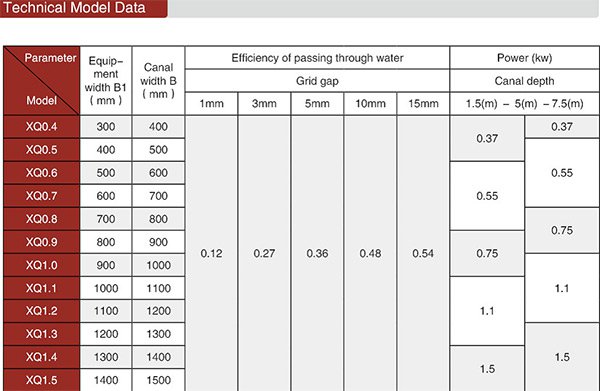 FHG Coarse screen (Reversed Taking Type Screen)
As the first stage of the inlet works/ headworks, coarse screens are employed to retain coarse solids and thus protect all further downstream treatment stages. It enables a high performance and even coarse screens such as stones or wood can be reliably removed. The model can be customized as your request.